Premium Commercial Fuel Delivery
We love our commercial customers! No matter what your fuel need, we have you covered. Many businesses order fuel from us because of our high volume of local fuel storage and reliable service. They also love our automatic delivery option, which takes your guesswork and memory out of the equation of fuel oil deliveries. When you let us monitor your fuel levels and handle your delivery schedule for you, it allows you to focus on what's more important: running your company.
Choose Welch Oil Company, LLC for all your commercial needs! Our fuel is affordable, abundant, and reliable – exactly what you need to keep daily operations on track.
ORDER COMMERCIAL FUEL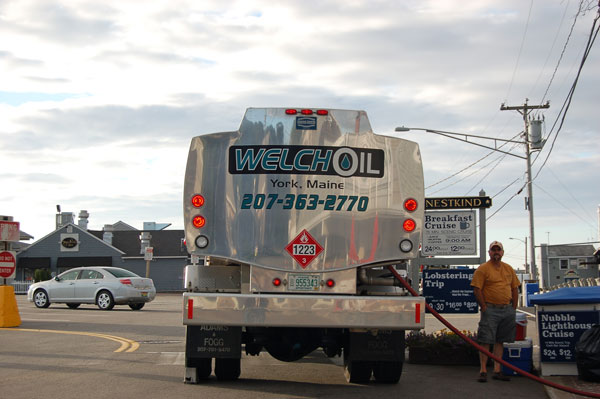 ---
On-Road and Off-Road Diesel Delivery
While we offer other types of fuel, our on-road and off-road diesel fuel is by far the most popular with our commercial customers. Our commercial customers know that they can count on us for prompt delivery, every time. Our low-sulfur diesel fuels can be used to power on-road vehicles and off-road equipment, like construction machinery, boats, generators, and more. Follow the link below to learn more about the diesel fuels we provide.
FUEL DELIVERY OPTIONS
Still Not Convinced?
As a family-owned company, we know what it takes to run a local business in New England. Our commercial fuel delivery service is designed to help you do that with ease. We are pleased to be the top commercial fuel delivery choice for the local business community in our service area. Hundreds of customers are satisfied with our service and fuel. Check out our testimonials page, where several happy customers have voiced what they love most about Welch Oil.
WHAT OUR CUSTOMERS SAY